STC Flail Collector
The Wessex ProLine STC is semi-mounted to the tractor to allow the brush to follow the ground contours in work and be lifted out of work for transport. As the whole machine is not lifted on the linkage, the STC can be operated behind a small tractor with limited lifting capacity. The machine runs on its own four wheels, totally independent of the tractor. The front wheels are fully castoring and are re-positioned by a simple pin mechanism to adjust the working height, whilst the two rear wheels have flotation tyres to keep turf compaction to a minimum. Power is transmitted from the tractor through a heavy cast gearbox and belt drive to the rotor. As a flail collector, the STC is fitted with a large diameter steel drum rotor with 4 rows of closely spaced flails, and 2 rows of draft paddles to create the suction for collecting the grass. The STC has no narrow throat as with many collectors, therefore long or short grass will be collected efficiently without blocking even in wet conditions. Not only will the STC leave a fine finish on short turf, but is also ideal for end of season clearance of wildflower areas or golf course rough.
Wessex machinery is sold through our excellent dealer network. Get in touch with #TeamWessex, and we'll locate your nearest dealer and then look after you throughout your sales journey.
When only the best will do
When you purchase a Wessex product, you invest in over 55 years of innovation, manufacturing excellence and a commitment to progress that underpins the care for our customers, suppliers and employees. Since 1962 the Wessex name has been synonymous with superb quality, British built machines for the agricultural and groundcare markets. Our equipment is built for demanding applications, where reliability and durability are paramount.
Features & Benefits
MULTIFUNCTIONAL – Use one machine for sweeping, scarifying and flail mowing.
ALL YEAR ROUND MAINTENANCE MACHINE – Reduced capital outlay.
LARGE CAPACITY HOPPER – For improved work rates.
SEMI MOUNTED TO THE TRACTOR – High capacity machine on a small tractor, reduces running costs.
HYDRAULIC TIP – Ease of emptying.
WIDE TURF TYRES – Minimal ground compaction.
ADJUSTABLE DRAWBAR – Ideal for various size tractors.
RUNS ON ITS OWN FOUR WHEELS – Follows ground contours accurately.
SIMPLE HEIGHT ADJUSTMENT – Ease of operation.
PREMIUM POWDER-COAT PAINT FINISH – Maximum durability.
Specifications
STC-120
Working width 3' 11"
Overall width 5' 3"
Hopper capacity 1.5m3
Weight (in sweeper mode) 1146lbs
Power required 18hp
STC-180
Working width 5' 10"
Overall width 7' 2"
Hopper capacity 2.25m3
Weight (in sweeper mode) 1399lbs
Power required 25hp
Options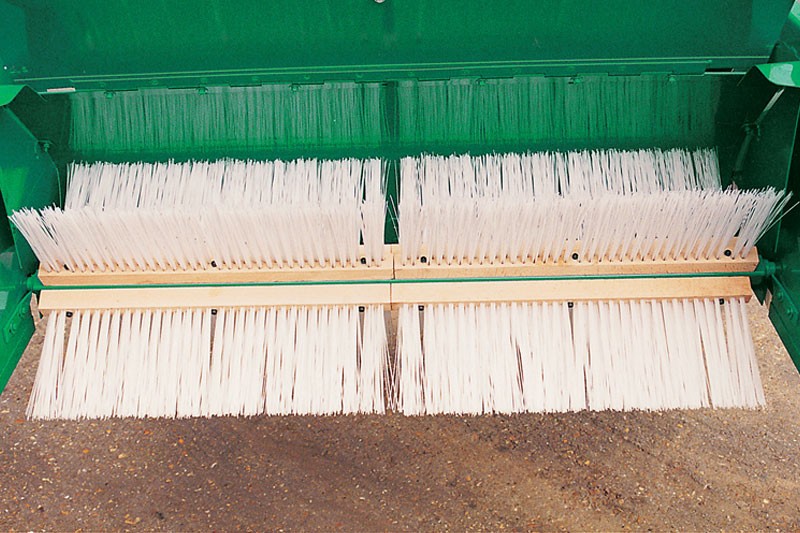 OPTION CHANGE KIT SWEEPER COLLECTOR MODE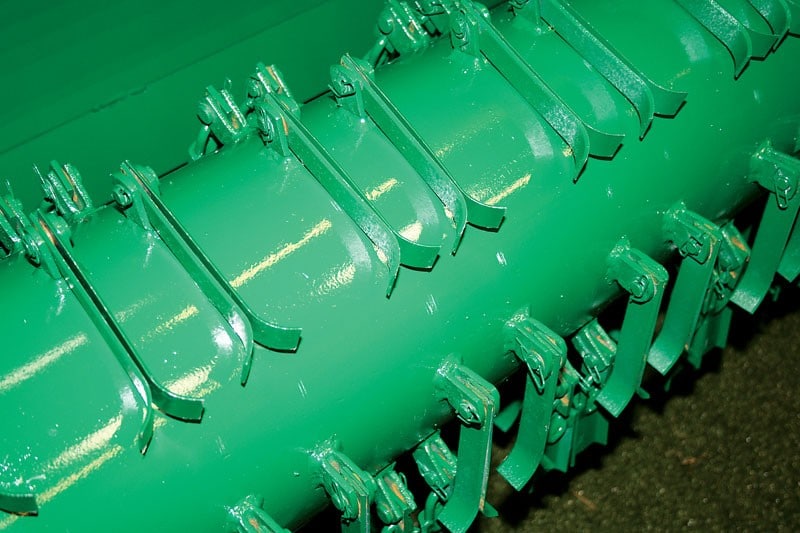 OPTION CHANGE KIT FLAIL COLLECTOR MODE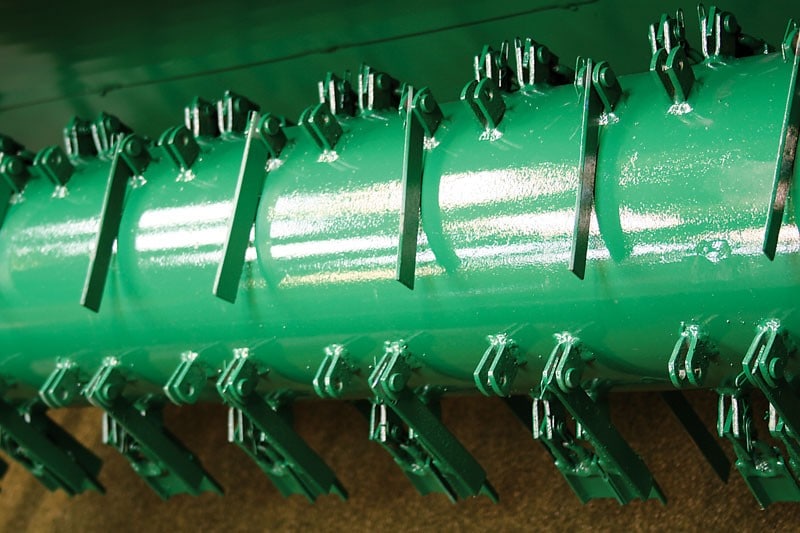 OPTION CHANGE KIT SCARIFIER COLLECTOR MODE
Book a Demo
Please submit your request for a product demonstration, and we will call you back to arrange a suitable time.
Menu